Most of the beers on this list are truly rare finds, some being one of two cases that made it to Georgia.
They are either hard to find, made with rare ingredients or part of a very limited run.
We encourage you to be adventurous, have fun and find new flavors and Discoveries.
Due to the cost and rarity, an open can is not returnable.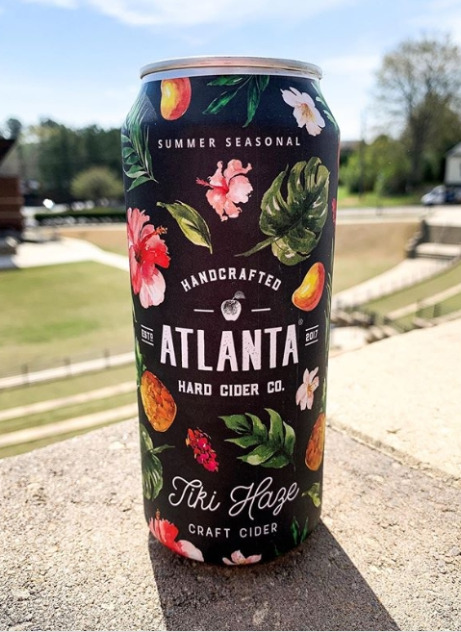 ATLANTA HARD CIDER CO.

TIKI HAZE

FRUITED CIDER

5.9% ABV
A tropical blend that captures the essence of summer through a perfectly refreshing trifecta flavors. this unfiltered cider combines pineapple and mango juices with freshly pressed apple juice to bring you to an intense ray of sunshine, no matter where you are.
*GLUTEN FREE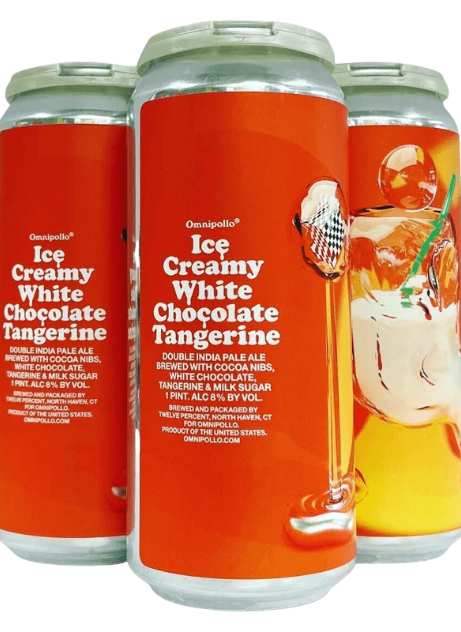 OMNIPOLLO BREWING

ICE CREAMY WHITE CHOCOLATE

DOUBLE IPA

8.0% ABV
A double India pale ale brewed with cocoa nibs, white chocolate, tangerine, and milk sugar.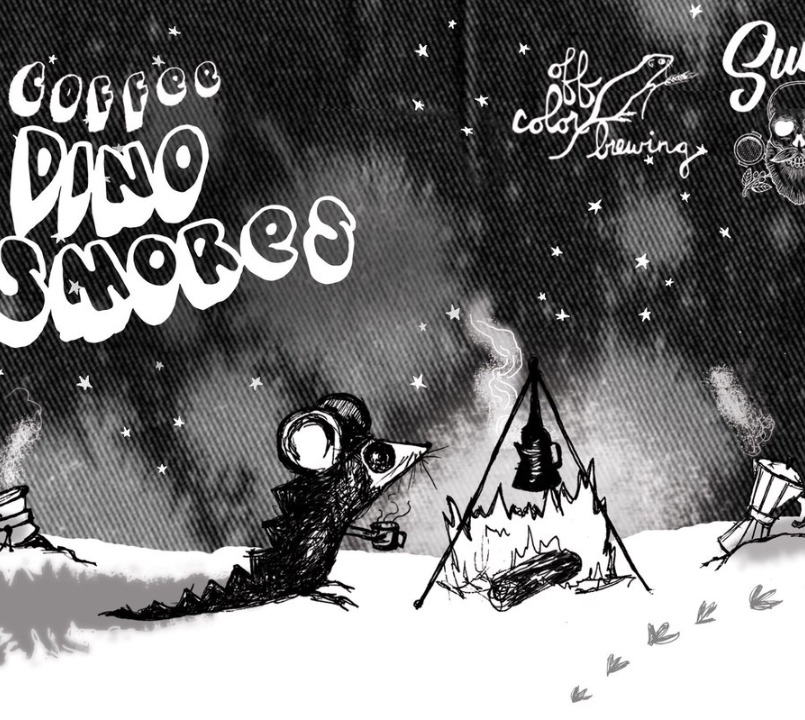 OFF COLOR BREWING

COFFEE DINO S'MORES
IMPERIAL STOUT

9.5% ABV
Chocolate mousse, marshmallow creme, and rich, dark malts meld with bright notes of raspberry and a undercurrent of blueberry jam from this years addition of a natural process, fruit forward Costa Rican coffee sourced and lovingly roasted by Sump Coffee out of St Louis, MO. A long, slow extraction using a Kyoto drip method accentuates the vivacious fruits, sugary body, and floral character of this phenomenal small batch lot without over extracting acidity.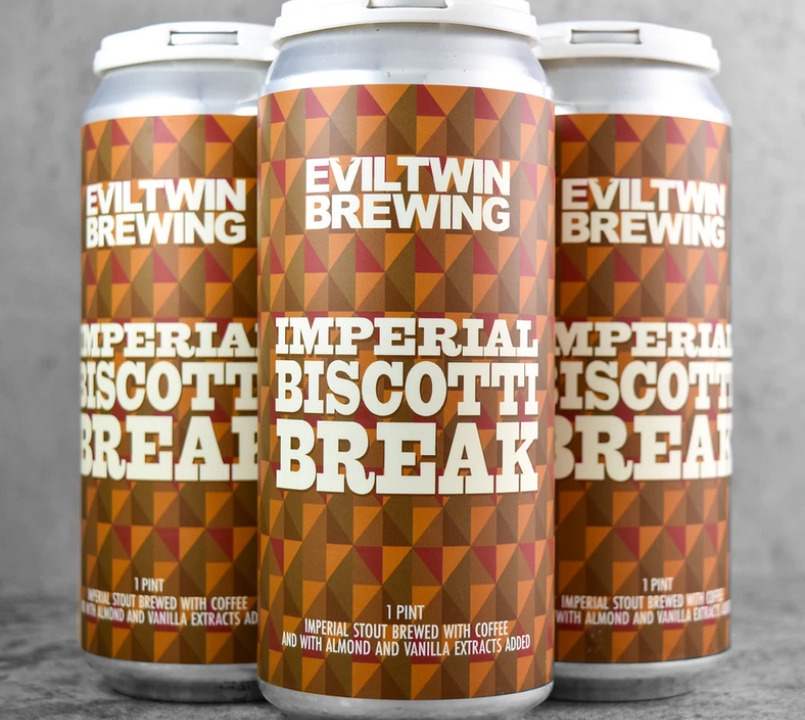 EVIL TWIN BREWING

IMPERIAL BISCOTTI BREAK

IMPERIAL STOUT

11.5% ABV
The Roman Empire had a certain 'je ne sais quoi' - festive food culture, extravagant architecture and spectacular live entertainment. Some might argue the Emperors were brutal, mad and hungry for power, and the people vain when taking baths and working out all day. Listen - that's still all part of the secret Imperial ingredient - keep it cool, clean, confident, arrogant and flamboyant. Forza Imperiale.
* From Savannah
# From Georgia
! Rare Release
# 3 Taverns Night on Ponce / IPA Decatur, GA abv 7.5% 16oz. 6.5
# 3 Taverns Cocoa Cafe /Chocolate Vanilla Cinnamon Coffee Stout Decatur, GA abv 8.0% 12oz. 7
# 3 Taverns Crave / Hazy DBL IPA Decatur, GA abv 8.0% 12oz. 7
# Anderby Chunkzillas Revenge /Cocoa, Cinnamon, Ghost Pepper Stout Atlanta, GA abv 12.5% 12oz 7.5
Allagash Floating Holiday / Blonde Ale w/ Lemon & Sea Salt Portland, ME abv 5.2% 16oz. 6.5
# Arches Brewing Southside / Amber Lager Hapeville, GA abv 5.4% 16oz. 6.5

* Coastal Empire Tybee Blonde / Blonde Ale Savannah, GA abv 4.7% 16oz 6

Common House Aleworks Wise One / Hefeweizen N. Charleston, SC abv 5.0% 16oz 7
Common House Park Circle / Pale Ale N. Charleston, SC abv 5.5% 16oz. 7
# Creature Comforts Tritonia / Cucumber Lime Gose Athens, GA abv 4.5% 16oz 6

! Deschutes Brewing Abyss 2017 / Tequlia Barrel Aged Imp. Stout Bend, OR abv 11.8% 12oz 7.5
# Dry County Brewing Lechuza / Lager with Lime Kennesaw, GA abv 4.8% 16oz. 6

# Georgia Beer Co. Blueberry Field / Blueberry Blonde Ale Valdosta, GA abv 5.0% 16oz. 6.5
Green Man ESB / Amber Ale Asheville, NC abv 5.5% 16oz. 6
Hi-Wire 10w-40 Creme Brulee /Caramel Vanilla Cocoa Stout Asheville, NC abv 8.0% 12oz. 7

Parish Brewing SIPS / Pinot Noir Black Currant Sour Broussard, LA abv 4.8% 12oz 7.5
# Schoolhouse Brewing Tin Foil Hat / Lager Marietta, GA abv 5.0% 16oz. 6
* Service Brewing Disco Crush / Hazy IPA Savannah, GA abv 7.0% 16oz. 6.5
* Southbound Brewing Mountain Jam / Lager Savannah, GA abv 5.0% 16oz. 6
* Southbound Brewing Scattered Sun Wit / Belgian Wheat Savannah, GA abv 5.5% 16oz. 6
Spindle Tap Candy Green / DBL Hazy IPA Houston, TX abv 8.0% 12oz. 7

Sycamore Brewing Brazilian Lemonade / Lemonade Sour Charlotte, NC abv 6.5% 12oz 7

Une Annee Le Seul X/ Passionfruit Sour Niles, IL abv 6.5% 12oz. 7.5
GF Untitled Art Rocket Pop / Blue Raspberry Seltzer Waunakee, WI abv 5.0% 12oz. 7
# Wild Leap Brewing Side Bae / Hazy IPA LaGrange, GA abv 7.6% 16oz. 7.5

• Ambers and Browns
Highland Gaelic Ale Amber Ale Asheville, NC 5.80% 12oz $5.00
Rogue Dead Guy Amber Ale Newport, OR 6.50% 12oz $5.50
Rogue Hazelnut Brown Ale Newport, OR 6.20% 12oz $5.50
•
Belgians & Belgian Styles
Delirium Tremens Belgian Strong Melle, Belgium 10.00% 12oz $10.00
Duvel Belgian Blonde Strong Puurs, Belgium 8.50% 12oz $9.50
St. Bernardus ABT 12 Abbey Quad Watou, Belgium 10.50% 12oz $10.00
• Ciders & Others
(GF) Angry Orchard Cider Cider Cincinnati, OH 5.00% 16oz $6.00
(GF) Atlanta Hard Cider Crisp Apple Cider Atlanta, GA 5.70% 12oz $6.00
(GF) Atlanta Hard Cider Rose' Rose' Cider Atlanta, GA 6.70% 16oz $7.00
(GF) Flying Embers Hard Kombucha Berry Ventura, CA 4.50% 12oz 7.00
(GF) Topo Chico Various Flavors Hard Seltzer Monterrey, MX 4.70% 12oz 6.00

(GF) Rekorderlig Passionfruit Passionfruit cider Sweden 4.50% 12oz $6.00
• Whites & Wheats
Allagash White White Ale, Portland, ME 5.10% 16oz $7.00
Ayinger Brau-weisse Hefe-Weizen, Aying, Germany 5.10% 11.5oz $6.50
Blue Moon Belgian-Style Wheat Ale, CO 5.40% 16oz $6.50
(N/A) RightSide Citrus Wheat Ale, Lawrenceville, GA 0.00% 12oz $6.50
• IPAs & APAs
(N/A)Athletic Brewing IPA Stratford, Connecticut 0.00% 12oz $6.00
Bell's Two Hearted IPA Comstock, MI 7.00% 16oz $6.00
(GF) Omission Pale ALe (GF) Pale Ale Portland, OR 5.8% 12oz $6.00
Sierra Nevada Pale Ale APA Chico, CA 6.00% 16oz $5.50
(GF) Stone Delicious (GF) IPA Escondido, CA 7.7% 12oz $6.00
Sweet Water 420 Extra Pale Ale Atlanta, GA 5.70% 16oz $5.00
• Lagers
Abita Purple Haze Raspberry Lager Abita Springs, LA 4.20% 12oz $5.00
Bud Light Light Lager St. Loius, MO 4.20% 16oz $5.00
Budweiser Lager St. Louis, MO 5.00% 12oz $4.00
Coors Banquet Lager Golden, CO 5.00% 12oz $3.50
Coors Light Light Lager Golden, CO 4.20% 16oz $5.00
Corona Lager Mexico City, Mexico 4.60% 12oz $4.50
(GF) Daura (GF) Lager Barcelona, Spain 5.40% 12oz $6.00
Heineken Pale Lager Netherlands 5.00% 12oz $5.00
(N/A) Heineken 0.0 N/A Pale Lager Netherlands 0.00% 12oz $4.50
Lone Star Lager Fort Worth, TX 4.60% 12oz $4.00
Michelob Ultra Light Lager St. Loius, MO 4.20% 12oz $5.00
Miller High Life Lager Milwaukee, WI 4.10% 12oz $4.00
Miller Lite Light Lager Milwaukee, WI 4.10% 16oz $5.00
Pabst Blue Ribbon Lager Los Angels, CA 4.70% 16oz $4.00
Pilsner Urquell Pilsner Czech Republic 4.40% 16oz $6.00
Stella Artois Pilsner Leuven, Belgium 5.00% 12oz $5.00
Yuengling Lager Pottsville,A 4.40% 16oz $5.00
• Porters & Stouts
Boulevard Whiskey Barrel B.A. IMP. Stout Kansas, MO 10.80%12oz $8.00
Guinness Irish Stout Nitro Dry Stout Ireland 4.20% 16oz $5.50

New Hollands Dragon RSV #1. Rye Barrel, Cinnamon, Toasted Chili, Vanilla New Holland, MI 11% 12oz $8.50
New Hollands Dragon RSV. #2 Caramel, Vanilla, Cinnamon, Coffee New Holland, MI 11% 12oz $8.50
House favorites
DARK AND STORMY
GOSLING'S DARK RUM, GOSLING'S GINGER BEER AND A LIME
$9
RUM RUNNIN' PUNCH
GHOST COAST TIKI RUM, COCONUT RUM, RASPBERRY LIQUEUR AND PINEAPPLE JUICE
$10
COASTAL GRAND MARGARITA
ALTOS 100% AGAVE, COINTREAU, FRESH LIME, HOMEMADE SOUR
AND A GRAND MARNIER FLOAT
$12
TYBEE ISLAND SUNSET
STRAWBERRY RUM, PINEAPPLE, ORANGE AND A SPLASH OF GRENADINE
$9
More House favorites
AUGUSTA PEACH LEMONADE
AUGUSTA PEACH VODKA, FRESH LEMON JUICE, LEMONADE & LEMON
$10
SMALL BATCH BRAMBLE

FOUR ROSES SMALL BATCH BOURBON, WILD BERRY & MINT SHRUB, FRESH LEMON JUICE

$12
CLEAN & SIMPLE
FASHIONED

EQUIANO RUM BOURBON-CASK FINISHED, LUXARDO CHERRY, ORANGE TWIST

$12
LONG DRINK

TRADITIONAL
Canned

GIN N' CITRUS COCKTAIL

5.5%ABV

$7
PICKLE ME UP

TEXACRAFT
PICKLE
VODKA
BEST DIXIE
DIXIE BLACK PEPPER VODKA
HOT AS HADES
INFUSED SPIRITS MANGO HABANERO
CUCUMBER
BURNT CHURCH
CUCUMBER VODKA
BLOODY JAMIE
JAMESON'S IRISH WHISKEY
BLOODY MARIA
ESPOLÓN SILVER TEQUILA
SAVANNAH MULE
GHOST COAST VODKA
ELDER MULE
COMMODORE VODKA +
ST. GERMAIN LIQUEUR
IRISH MULE
JAMESON'S WHISKEY
LONDON MULE
6 O'CLOCK
BRUNEL GIN

MEZCAL MULE

BOZAL ENSAMBLE MEZCAL

KENTUCKY MULE
FOUR ROSES SMALL BATCH

WHISKEY, CREAM N' CAFFEINE

COFFEE, 5 FARMS IRISH CREAM, BUSHMILLS WHISKEY, WHIPPED CREAM, DASH OF CREME DE MENTHE
$11
BUTTER CREAM DREAM

COFFEE, COCONUT RUM, KAHLUA, IRISH CREAM, BUTTERSCOTCH, WHIPPED CREAM, SPRINKLES

$11
PEPPERMINT PATTY COFFEE

COFFEE, RUM CHATA PEPPERMINT CHOCOLATE CREAM, STOLI VANILLA, WHIPPED CREAM, SPRINKLES

$11
WHITE G B
Begonia White Sangria Iberian Peninsula, Spain 8
Copper Ridge White Zinfandel Modesto, California 5
Two Vines Reisling Washington 6 22
Ecco Domani Pinot Grigio Italy 7 26
Copper Ridge Pinot Grigio Modesto, California 5
La Galope Rosé Oregon 7 26
Woodbridge Sauvignon Blanc California 6 22
Sean Minor Sauvignon Blanc Central Coast, California 8 28
The Crossings Sauvignon Blanc Marlborough, New Zealand 10 35
Copper Ridge Chardonnay Modesto, California 5
Mercer Bros. Unoaked Chardonnay Horse Heaven Hill, Washington 8 28
Substance Chardonnay Columbia Valley,Washington 9 32
Almyra Chardonnay Greece 7 26 Kendall Jackson Chardonnay Santa Rosa, California 9.5 35
Napa Cellars Chardonnay Napa Valley, California 42
RED
Begonia Red Sangria Iberian Peninsula, Spain 8
Laroque Pinot Noir France 9 32
Copper Ridge Merlot Modesto, California 5
HobNob Merlot France 8 28
Napa Cellars Merlot Napa Valley, California 45
Lignum Merlot/Cab/Shiraz Sicily 45
Punta Pays Malbec Mendoza, Argentina 8 28
Can Blau Syrah / Garnacha Spain 11 40
Copper Ridge Cabernet Sauvignon Modesto, California 5
Just Right Cabernet Sauvignon Sonoma, California 9 32
Spellbound Cabernet Sauvignon Australia 35
Charles & Charles Cab-Syrah California 8 28
Taken Cab-Merlot Napa Valley, California 44
1000 Stories B.B.A. Zinfandel Lodi, California 9 32
Terra D' Oro Zinfandel California 35
Angels & Cowboys Zin/Malbec/Syrah Sonoma County, California 45
BUBBLES
Duc De Valmer Brut France 6 23

Zonin Prosecco Gambellara, Italy 7
Taittinger Brut Réserve France 75